In partnership with Santee Cooper County
Written by Jane Powell, Executive Director, Santee Cooper County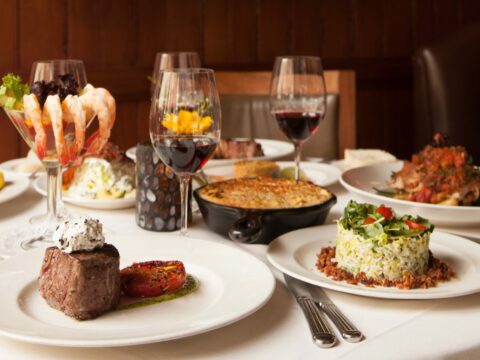 Last week I had a wonderful experience having lunch at Halls Chophouse in Summerville with my daughter, who happens to be my best friend. Locals know that Halls is known in South Carolina for exceptional good service and southern hospitality, and to die for delicious food. What people may not realize is that even non-protein picky eaters (a.k.a. my daughter) have delicious options to choose from off the menu.
The chopped salad is, hands down, a favorite go to meal made with heart healthy foods including Romain Hearts chopped cucumbers, celery, green peppercorn dressing, and baby grape tomatoes formed into a mound that is almost too pretty to eat.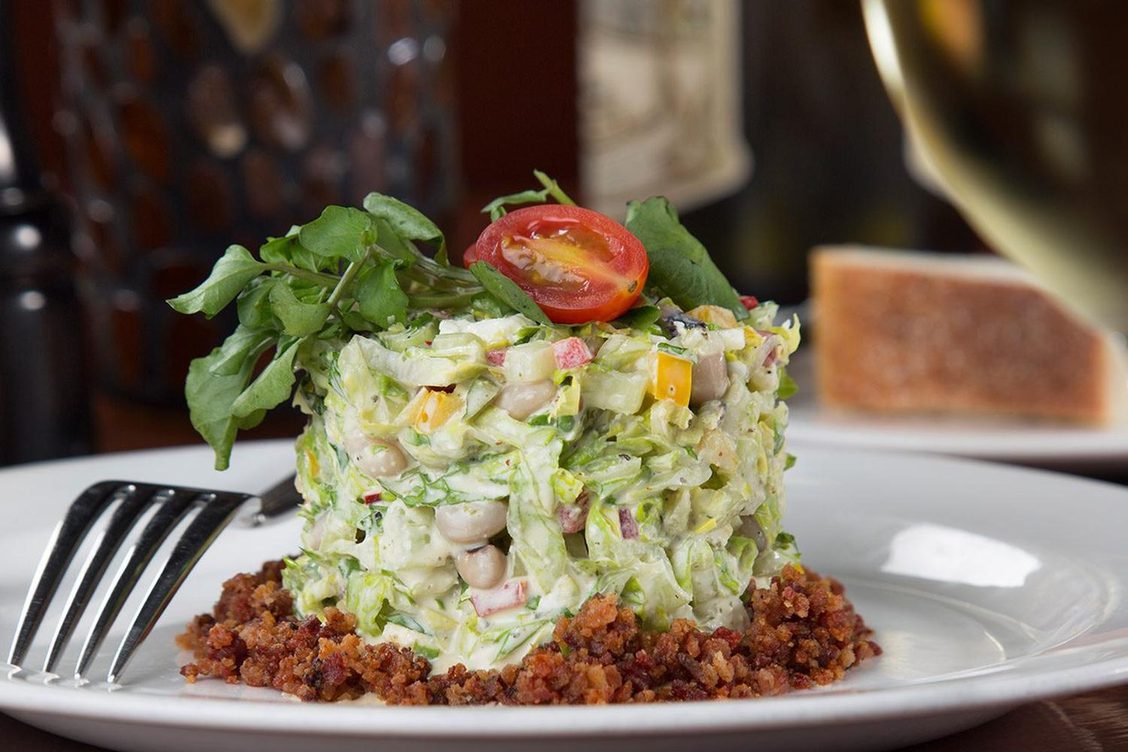 While my daughter chose to have her chopped salad without the crumbled bacon usually found on the base of the salad, I chose to keep mine with the protein offered and enjoyed every bite. Since it was a mid-day treat for us to share a meal together at Halls and get caught up on the local news of family and friends, we were not in a rush to leave. So, in addition to our salads and each of use having a glass of pinot gris, we chose to linger a bit longer and try two other favorites off the menu. My daughter ordered a dish of macaroni and cheese that was served in a small cast iron skillet and prepared to perfection with lots of melted cheese and noodles and I had the filet medallions that just melted in my mouth.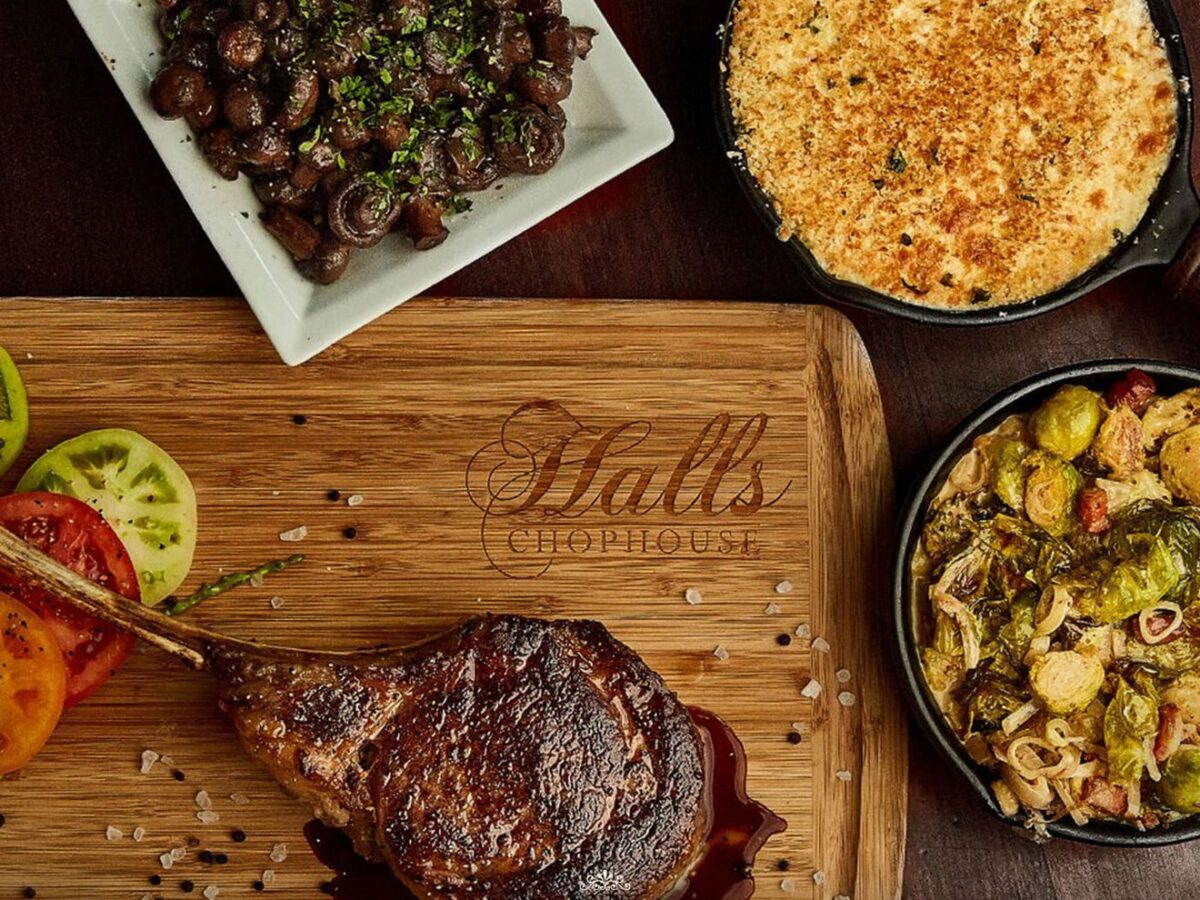 Sometimes it pays off to slow down a bit during the day and savor the moment with the people you love. Having lunch at Halls Chophouse was very much a mid-day treat. The hype about the exceptional customer service and delicious food and options is true. You will leave feeling full, fussed over and happy that you have another experience that you will share forever.
Halls Chophouse in Summerville is open Monday to Thursday from 11 a.m. to 10 p.m., Friday and Saturday from 11 a.m. to 11 p.m., and Sundays from 10 a.m. to 10 p.m. Other locations include downtown Charleston, Columbia, Greenville, and Nashville. Reservations can be made at hallschophouse.com.